Pre-Sales
/ System Requirements
Overview: Atlas Chiropractic Software is designed to run in a variety of office settings. Our team can discuss your office needs and design a plan to fit your budget and space.
There are other options available for Atlas to help meet your specific practice - options that can help a single provider setup or a larege multi-discipline wellness center.

Standard Setup: This setup is recommended for most offices.

Main PC : Your main computer will hold the Atlas Database and be used for other daily tasks such as email, word processing, etc
IPad : The tablet is used to enter Patient Treatment notes (Virtual Travel Card)
Sign-In (optional) : An optional Patient Sign-In computer can be included to streamline patient flow.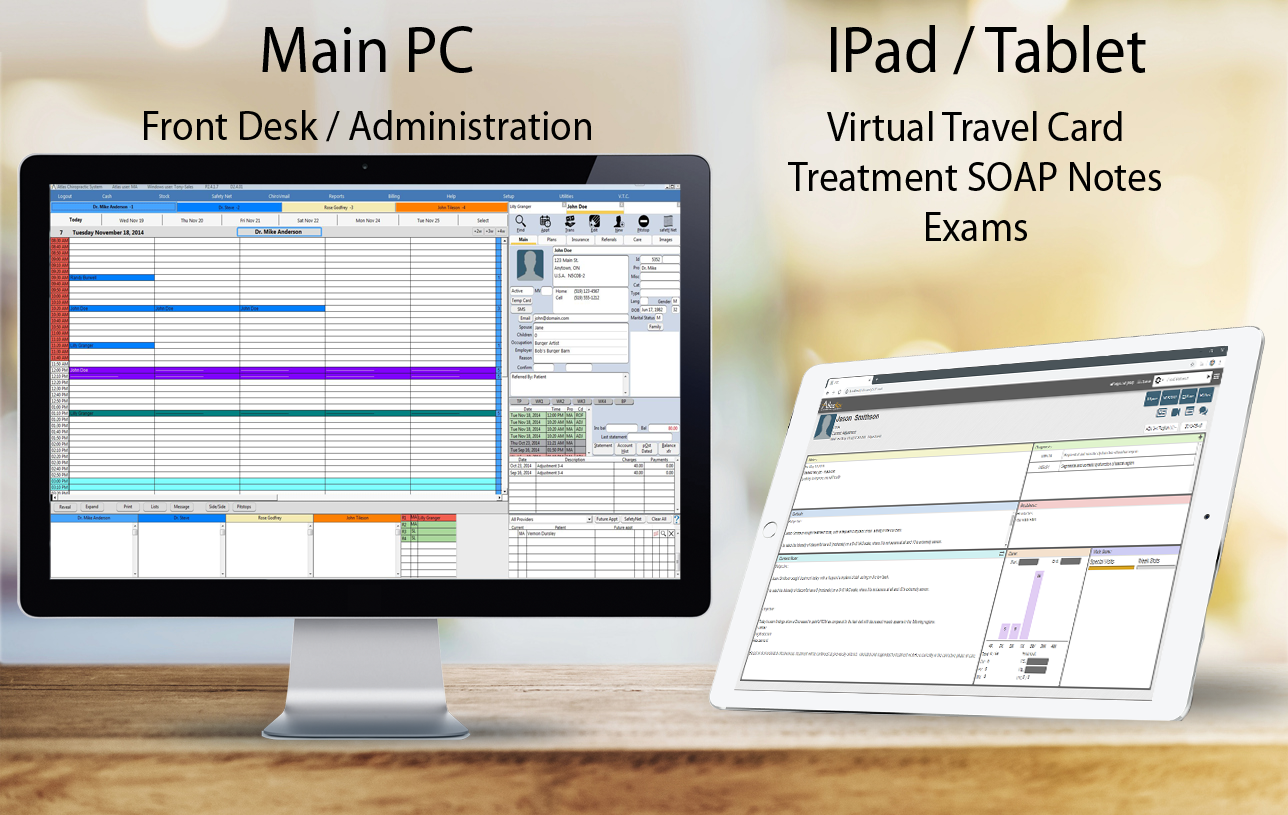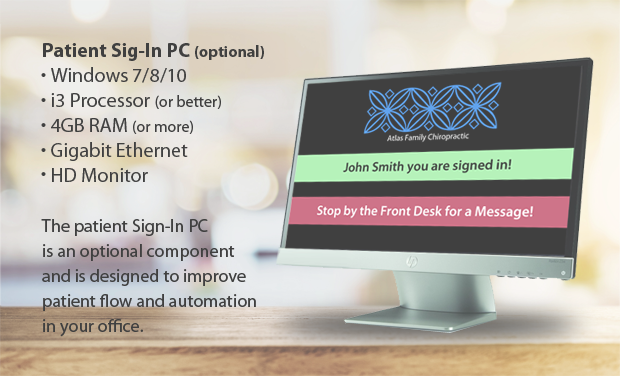 A properly configured network is important. Right from the onset, Atlas recommends working closely with an IT Professional to install, upgrade and maintain your network/computer infrastructure. Our Support Team is always ready to answer questions from your IT Team. We will work closely with you and your Team to ensure the best possible experience with Atlas.