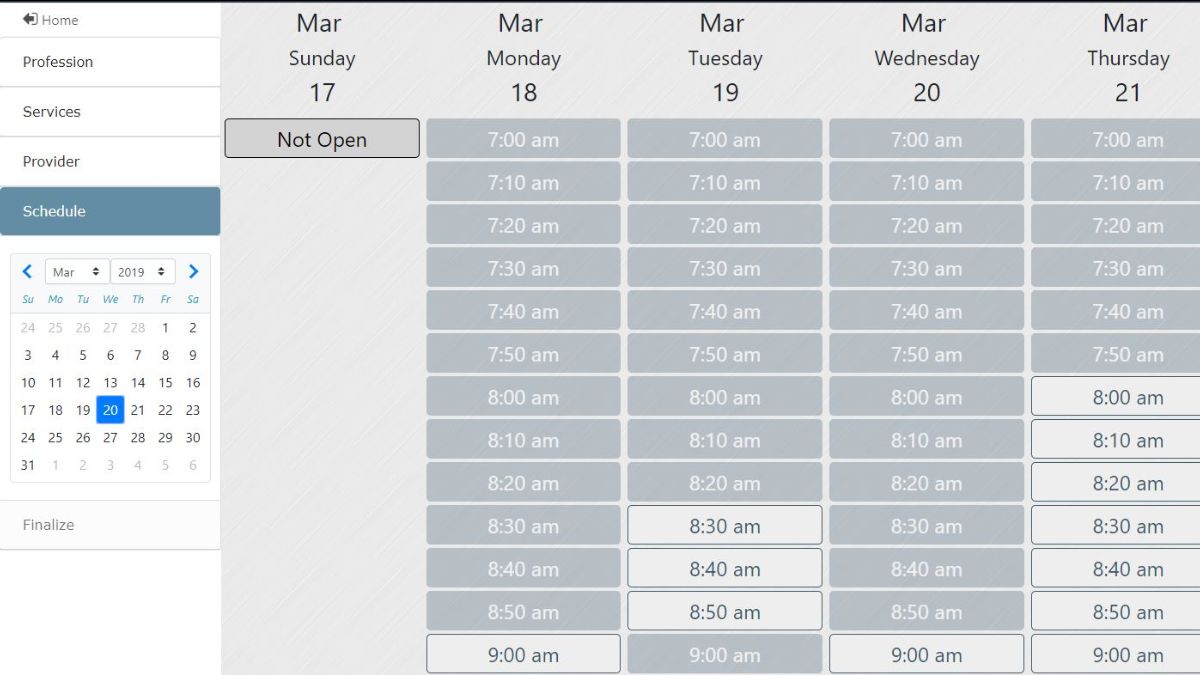 Atlas online booking comes free with your subscription to Atlas.
Login and view your schedule from home.
Automatically sync with your office calendar.
Select which appointment types you want patients to book online.
Choose the times you want to make available online.
Decide which providers can accept appointments online.
Link for your website.
Easily deployed to all your patients with a mass email template.
Start accepting appointments online with Atlas.
Product: Online booking
Highlights: Have patients book appointments online that sync automatically into Atlas.