Article
/ Not all clouds have silver linings.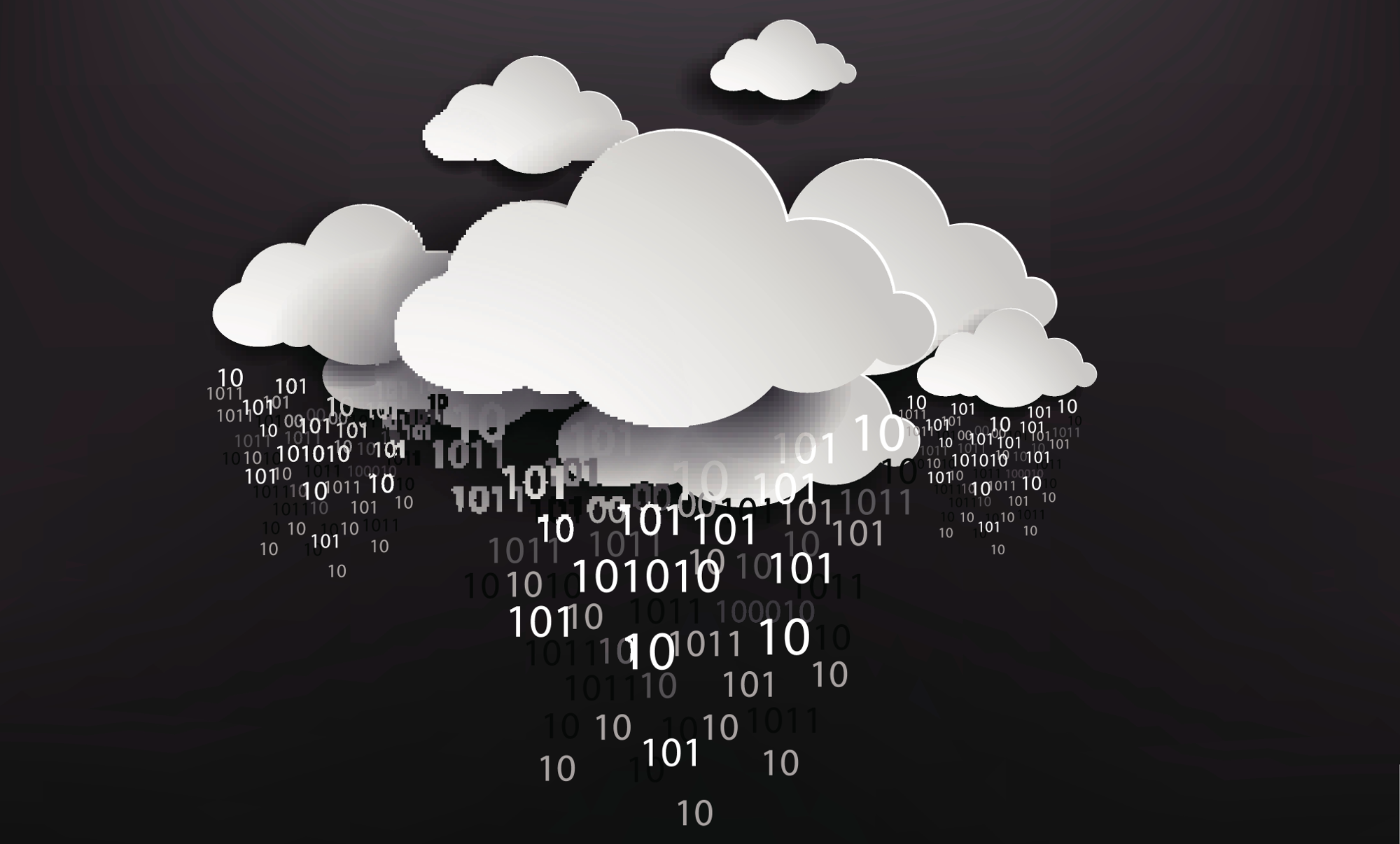 So what does the term cloud-computing mean to you? When we think about clouds, we think about a fluffy white mass floating thousands of feet above our heads. Unless you are a weather buff or meteorologist, how clouds work is a mystery to most. The same analogy applies to cloud storage.
Cloud storage is defined in the dictionary as "the practice of using a network of remote servers hosted on the internet to store, manage, and process data, rather than a local server or a personal computer".
Quite simply, cloud computing means storing, accessing data and programs over the Internet instead of your computer's hard drive. You access your data on another individual or company's computer.
Can you trust cloud providers to keep your data safe?
Large cloud computing vendors have gone to great lengths to float the idea that they have the latest, most encrypted data security systems possible, as they want your business. In the last few years, their credibility has suffered greatly in the wake of the recent NSA scandals. Also, remember that your cloud data is accessible from anywhere on the internet, meaning that if a data breach occurs via hacking, a former employee, or careless username/password misuse, your practice and your patient's data will be vulnerable.
The biggest risk in giving up control of your data to someone else is your data may be located in different data centers in remote places, even possibly in other countries.
In the event of a disaster, your data could get lost, wiped, corrupted or stolen.
There is also a risk that by outsourcing file and data management to a third party, businesses believe security is taken care of. If in the case of a data breach, it is still your data and you are responsible for it.
Under 2013 HIPAA Omnibus, cloud providers are designated as business associates and your practice is now potentially liable for the acts of your cloud provider.
HIPAA-covered entities, and now, their business associates, should be aware of the penalties that are now imposed with the HIPAA Omnibus rule. HHS may impose civil monetary penalties up to $1.5 million for each violation within a calendar year. HIPAA Omnibus indicates that this maximum penalty can be assessed for each violation, making the total penalties potentially much higher.
If you're not comfortable with a possible data breach, you should not be using cloud computing applications that involve using or storing data that you are not comfortable having on the Internet.
Where and How Is Your Data Stored?
On September 20, 2015, something went very wrong in an Amazon Web Services data center. It started in the wee hours of the morning and by 7 a.m. it was determined that the database manages metadata had gone awry, impacting the service's partitions and tables. This error affected major companies such as Netflix, IMDB, Tinder, Pocket Heroku, GitHub, Buffer and major healthcare providers.
Amazon Web Services is centralized in one location, meaning it has a central point of failure. Problems in one area of AWS services could lead to problems for the rest of its customers, as Amazon's servers and support services are all centralized.
When you are offline, your data is offline
What if your internet goes down? When it's offline, you're offline. If your internet service suffers from frequent outages or slow speeds, cloud computing may not be suitable for your practice. Even the most reliable cloud computing service providers suffer server outages now and again. As described in CRN's The Biggest Cloud Outages of 2015, "on May 20th, 2015 Apple iCloud had a seven-hour outage that affected email and various other cloud services such as iCloud Drive, Documents, etc." How long can your practice operate if your cloud goes down? The real cost to your practice is not only lost revenue but also your reputation.
You may also want to consider other cloud computing issues before entrusting your data to another company.
Cost
If you take a casual glance, a cloud computing application may appear to be a lot cheaper than a software solution installed and operated in-house, but you need to be certain what you are comparing. Cloud applications ( known as Software as a Service applications or Saas) may not require large capital investment for licenses or support infrastructure upfront , but over time a cloud based subscription can impact your monthly business expense.
Do not forget to read the fine print. Check that your cloud vendor contract states that you retain ownership of all of your data and that the vendor offerings conform to current standards
Also, ensure that you can add users and data storage as your business grows.
Don't let the Cloud Put Your Practice On Hold
Poor customer service is a constant complaint from cloud vendor users. For major vendors, cloud support is an emerging science. They are still in learning mode, with growing pains that can negatively affect their own customer response. Having to customize your cloud-based software to suit your practice needs can also add greatly to the cost. If you use custom in house software, it may not be possible to move it to the cloud without an expensive conversion.
It's hidden in the fine print.
Look closely at the pricing plans and details for each application, taking into account possible future expansion. Do the math! Over a period of years, a monthly subscription may cost you more than outright purchase. In the cloud means, your data is held offsite. If there is ever an issue with payment, many vendors may hold your practice hostage and cut you off without access to your files until it's resolved!
Didn't think about Data transfer? The cost adds up!
If you are running your practice from the cloud, don't forget to add in the cost of big upload/download transfers. Most internet packages charge a basic package plus internet data usage. If your cloud requirements include regularly downloading large amounts of data from cloud applications or data storage, the additional costs will add up. Maybe it's your internet speed that drives up your internet bill? Much of rural America still has NO or POOR access to broadband. Will that affect your cloud-based practice? Better off to complete a full due diligence before jumping into the cloud.
Who Controls Your Data?
Consider when you're choosing a cloud computing vendor that you're not going to become a "locked in" customer because their applications and/or data formats do not allow easy transfer/conversion of information into other systems. Ask someone who has gone through the painful process of migrating from one software package to another. Some vendors deliberately attempt to "lock-in" customers by using proprietary software/hardware, so that it's impossible or very difficult to make a switch to another vendor,
The cloud has improved somewhat over the past few years, but better service comes at a price. Make sure your support includes telephone support, not just chat or email. Check review sites such as Capterra to discover the average time it takes a cloud vendor to resolve customer issues. If your practice needs rapid response to customer support issues, does the cloud software vendor have the resources to meet your needs on demand? If your office requires extra guidance, be prepared to pay for extra training or support for your front line staff.
Choosing the right software for your practice is a momentous task.
Atlas has the software solution that's customized to meet the growing needs of Chiropractic offices worldwide. See for yourself and book your FREE Atlas demonstration at atlaschirosys.com or call toll-free 1.877.602.8527.